First Visit to a Financial Planner
When you first sit down with a financial planner, she may not ask the questions you're expecting, like what your assets are or what you are looking to gain. Rather, a financial planner adhering to the fiduciary standard will start with asking about the why that led you to financial planning in the first place. After really digging into your dreams and goals, only then should a financial planner start talking about assets, debts, taxes, income, and all those other nitty-gritty details.
Benefits of Financial Planning for NC Residents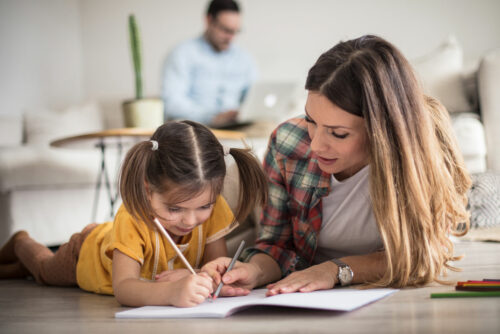 Some people are a little resistant to exploring the big picture questions that inform solid financial planning. This is because they see financial planning as purely a numbers game, as if by punching in the right values plus the right number of years you can generate a financial plan that's perfect for you. But financial planning is actually a deeply personal process and it varies greatly from person to person and family to family.
Financial Advisors & Services in NC
At Erickson Advisors, we not only ask a lot of questions about what matters to you, we also revisit your answers to these questions regularly. Why? Because your answers give us the insight we need to guide you on your path to financial confidence. Each client path is unique because each person thinks differently, has different concerns, and is excited and challenged by different things. Also, each client absorbs information and executes goals according to their own unique process. Therefore, two people with similar goals will prioritize and execute those goals differently. Every path is different.
What Does my Financial Advisor Need to Know About me?
We're an open book and want to share our story with you, but it's even more important for us to hear your story, to get to know what matters most to you. Here's a sample of questions we start with when first meeting with clients through our Now Financial Planning program:
What has prompted you to reach out to us?
What are your primary concerns and/or excitement about your money as it exists today?
What is your relationship to money and your savings?
What worries you?
Tell me about your family.
What are your future goals and what gets you motivated to save or to plan ahead?
How do you best absorb information (through listening, reading, etc.) and therefore what approach will make this financial planning partnership most successful for you?
What do you want your retirement to look like? What makes you feel comfortable and excited about that time? What do you perceive as dangers or obstacles to your retirement?
How do you want to be remembered? What kind of legacy do you want to leave after you take care of your family?
How did you get where you are today?
Is it important to you to anchor your investments in intentional or socially and environmentally responsible investments?
What if my personal and financial goals change over time?
They will! And that's okay. A financial plan is a living, breathing thing that evolves over time. There will always be short, medium, and long-term items to address, but understanding where you are when you begin financial planning is a necessity in executing any future plans. The number one priority is to continuously and methodically address what matters most for your success today so that we can realize the long-term success you deserve. That goal is to plan now AND live now. The Erickson Advisors Now Advantage was created to service this mindset.
Ready to get started? Get in touch with us, we'd love to know your "why".